Banyak forum membincangkan pertembungan antara
DSLR Canon dan Nikon., hingga terlupa brand yang lain
yang antranya lebih hebat dari dua brand yang popular ni.
seperti Pentax, Olympus, Sony dan banyak lagi.
Perbandingan antara dua jenis kamera Canon 550D dan nikon 90D dipilih
sebab harganya yang tak banyak beza. antara rm3000 - 4000
perbandingan untuk yang tak tau mana nak beli
bagi kamera pertama. yang dah pro tu.. dia tau apa yang dia nak.
Canon 550D Spec
18 Megapixel APS-C CMOS sensor
DIGIC 4 processor with ISO 100-6400 (Expansion to 12800)
Continuous shooting at 3.7fps
Full HD movie recording with manual control and selectable frame rates
7.7cm (3.0") 3:2 Clear View LCD with 1,040k dots
iFCL metering System with 63-zone Dual-layer Metering Sensor
Quick Control screen to change shooting settings
Exposure compensation +/-5 stops (although viewfinder scale is still +/-2 stops)
Select maximum value for Auto ISO
External Microphone socket
Movie crop function
Eye-Fi connected functions compatibility
EOS 550D vs EOS 500D Key differences
Higher resolution 18MP CMOS with gapless micro lenses
ISO 6400 no longer in 'expanded' range (12,800 max remains the same)
Redesigned buttons and new movie/live view button
Customizable auto ISO ranges
Improved 63 zone metering (iFCL)
3:2 format screen with more pixels
Improved movie functionality
Slightly higher burst shooting rate (though buffer holds fewer shots)
HDMI control (CEC)
SDHX Compatible
Nikon D90 SPEC
Newly designed Nikon DX-format CMOS image sensor with 12.3 effective megapixels and Integrated Dust Reduction System
Incredibly low-noise performance throughout a wide sensitivity range of ISO 200 to 3200; can be set to ISO 6400 equivalent
Incorporates Nikon's comprehensive digital image-processing EXPEED concept
The world's first D-SLR movie function: D-Movie, selectable from 320 x 216 pixels, 640 x 424 pixels or 1,280 x 720 pixels in AVI format
Scene Recognition System, utilizing 420-pixel RGB sensor, improves autofocus, auto exposure and au to white balance performance and is also integrated with the new Face Detection System
Live View enables face priority AF with the 3-in., approx. 920k-dot, high-density color LCD featuring 170° ultra-wide viewing angle
Picture Control S ystem offers new Portrait and Landscape options for more vibrant customized colors
Active D-Lighting for smooth tone reproduction in high-contrast lighting
Multi-CAM 1000 autofocus sensor module featuring 11 AF points offers fast and precise autofocus coverage across the frame
Viewfinder with approx. 96% frame coverage and an easy-to-view 19.5 mm eyepoint (at -1.0 m-1)
Advanced Scene Modes that automatically adjust exposure, image processing, Active D-Lighting and Picture Control settings for superior image quality
Extensive palette of in-camera Retouch Menus including several new retouch options such as Distortion Control, Straighten and Fisheye
4.5 fps continuous shooting and quick response of 0.15-second start-up and 65-ms shutter release time lag (CIPA standard)
Built-in flash with 18mm lens coverage and Nikon's original i-TTL flash control that commands Advan ced Wireless Lighting
Highly efficient energy-saving design that allows approx. 850 images on a single charge of the Rechargeable Li-ion Battery EN-EL3e (CIPA standard, with AF-S DX NIKKOR 18-105mm f/3.5-5.6G ED VR, with 50% of pictures taken with flash)
Versatile Pictmotion menu that creates slideshows combining five choices of both background music and image effects
Compatible wit h HDMI (High-Definition Multimedia Interface) output
Optional Multi-Power Battery Pack MB-D80 extends shooting capability and enables use of six R6/AA-size batteries
Included Nikon ViewNX software makes browsing and organizing your images easy
Optional photo-editing software, Capture NX 2 allows users quick and easy photo editing
Lightweight co mpact body
canon 550D kira baru keluar pertengahan 2010
dia punya spec agak up to date sikit la.
kira support teknologi hari ni mungkin
setahun 2 akan data ng. lagi pun, canon
memang cepat upgrade teknologi kamera ni.
kamera Canon ni lebih mesra pengguna
kerana dia dibuat dalam dua mode ,Full auto
dan manual.
org tak reti kamera pun guna saja auto.
Nikon 90D keluaran 2008.
spec agak out of date.. takut tak lama lagi
terus tak leh support teknologi akan dtg.
Kamera Nikon biasa nya Semi automatik.
nak guna kamera ni elok lah tau
basic photographer seperti ISO, shutter
speed, aperture.
canon 550D 18 mega pic
Nikon 90D 12 mega pic
tapi bagi pengguna kamera. mega pic
bukanlah pilihan utama. 10 mega pic pun dah cukup
besar.. buat apa semak memori dgn size gambar yg besar.
yang paling penting sekali..
kulaiti gambar dan video yang terhasil.
Brand Canon biasanya banyak aoutomatik
senang guna bagi yang tak belajar kamera.
Gambar dari Canon 550D
The Canon EOS 550D/Rebel T2i has won the 2010 TIPA Awards in
Best DSLR Advanced
category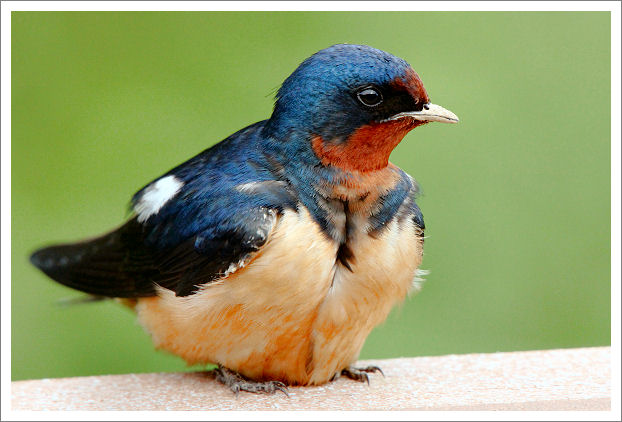 http://web.canon.jp/imaging/eosd/samples/eos550d/
video sample
http://vimeo.com/12723657
gambar dari Nikon D90
harga.
RM 3,888.00 (with AF-S DX Nikkor 18-105mm f/3.5-5.6G ED VR);
RM 2,988 (body only)
DSLR D90
Nikon D90 The Best Advanced Digital SLR Camera Got TIPA Awards
2009

http://imagingreview.blogspot.com/2009/01/nikon-d90-pictures-v.html
wow..tengok dari quality gambar still image ni.. ternyata Nikon D90 cukup hebat.
kita beli kamera pasal nak ambik gambar. jadi quality gambar dan video mesti ciri
yang utama. teknologi yang maju, mudah guna, tapi gambar lebih
kurang pun nak buat apa. gambar cantik tapi susah nak guna untuk
pun tak berguna juga.
quality gambar yg ditunjukan Kamera Nikon D90 mungkin
menyamai atau hampir kepada Canon 7D. cukup hebat.
Canon 7D sample photo.
Price: RM 5,099.00
Keluaran tahun 2009


kalau mengikut tujuan kamera ni dibuat...
kamera canon sesuai untuk mengambil gambar event/acara,
sport/sukan dan gambar spontan. tak payah sebuk nak belek setting
untuk ambik gambar yang cantik. tak pergi course pun boleh guna
dan dapat gambar berkualiti.
motonya mudah "kameraman yg pantas dan berkualiti"/
fast and quality cameraman.
nikon pula lebih kepada tujuan kegunaan dalam studio, kenduri kahwin
yang mana kita ada banyak masa untuk posing, setting kamera.
gambar yang dihasilkan sangat cantik-lebih cantik
pada kamera canon (tapi kena ambik course la)
kalau tak tau apa itu aperture, shutter speed, blak white balance,
iso.. tak payah la beli..menyumpah korang nanti
bila gambar lagi buruk pada gambar kamera henpon.
tak pandai guna DSLR kita beli digital je la..senang pakai picit je.
tapi tu semua komen saya je..
Nak baca pro punya komen kat sini'
http://www.digitalphotographywriter.com/2010/08/sony-a55-vs-canon-550d-vs-nikon-d90.html